STEP 1

. Registration or Login. 
If you are a New user, Register with your personal email ID or with PGIM email ID and login to the ClinicalKey.  (Click Here)
If you a already registered user, then login with your user ID. ( Click Here)
STEP2. 

Apply for Remote Access
This step will enable your login user ID for remote access. You should have PGIM Email address for this step.
Notice your name appears on top right hand corner of the ClinicalKey web page. 
Click on your User Name and select the "Remote Access". You have to enter here PGIM Email address and Continue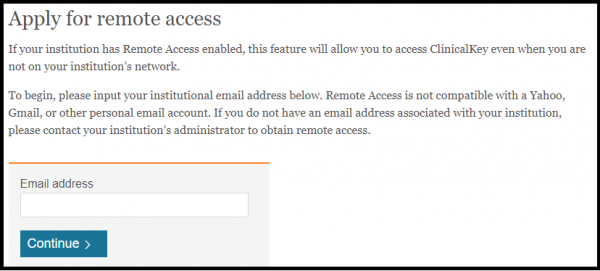 Thing to Know
You should  login to your ClinicalKey Account from the PGIM (within PGIM Network) once in every 3 months to continue activation.