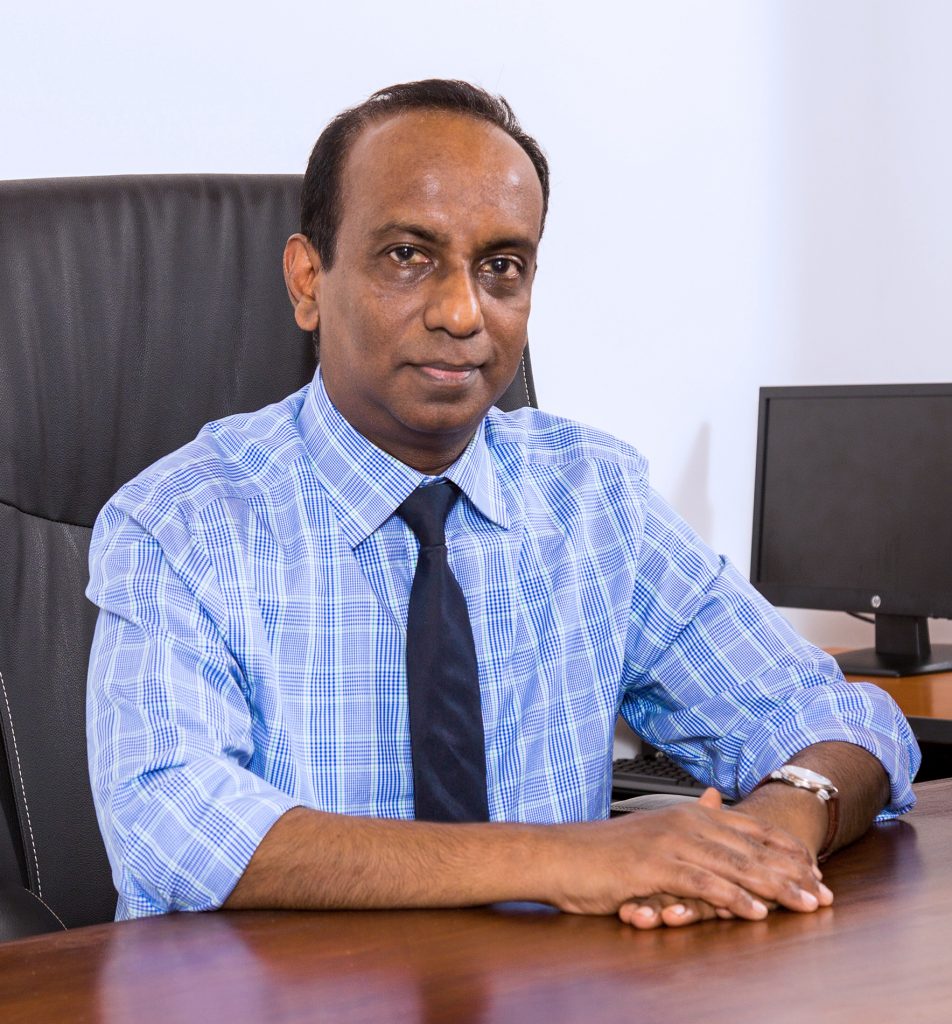 Professor Senaka Rajapakse was appointed Director PGIM on 1st April 2020.  He is Senior Professor in the Department of Clinical Medicine, Faculty of Medicine, University of Colombo.  Professor Rajapakse graduated from the Colombo Medical Faculty in 1993 with First Class Honours, and distinctions in physiology, biochemistry, microbiology, pathology, parasitology, pharmacology, forensic medicine, paediatrics and medicine, winning 16 medals and awards including the Sir Andrew Caldecott Medal for the final MBBS.  He joined the Department of Clinical Medicine in 1996 as lecturer in medicine, and completed his MD in the University of Colombo in 1999 and the MRCP(UK) in 2003. He was trained in National University of Singapore in critical care in 2002.  He was board certified as a specialist in General Medicine in 2002, and is also certified as a specialist in general internal medicine in the United Kingdom. He is a Fellow of the Ceylon College of Physicians, the Royal Colleges of Physicians of London & Edinburgh, and the American College of Physicians. He is also a Fellow of the National Academy of Sciences of Sri Lanka. He was promoted to merit Professor in 2009, and to Senior Professor in 2017.
Professor Rajapakse was Deputy Director PGIM from 2014 to 2020.  He has held many other posts in the University of Colombo; he was Head of the Department of Clinical Medicine from 2009-2010, Director, Local Technical Secretariat, IRQUE Project from 2007-2010, and Director Network Operations Centre from 2014 onwards. Professor Rajapakse has examined at the MD Medicine Examination and the MRCP(UK). From 2011-2012, while on sabbatical, Professor Rajapakse worked as Consultant in Acute Medicine, United Lincolnshire NHS Foundation Trust, UK. He is a Past President of the Sri Lankan Society of Internal Medicine, Regional Adviser Colombo for the Royal College of Physicians of Edinburgh, and President Elect for 2021 of the Ceylon College of Physicians.
Professor Rajapakse has over 130 publications in peer-reviewed journals, and numerous abstracts and books. He has an h-index of 32, and over 3000 citations, and is ranked as a Tier 4* Professor.  He has supervised, and supervises, several MD, PhD and Masters Students, and received many research grants. His main research interest is in tropical infectious diseases.  He is co-editor of the Ceylon Medical Journal, and is on the editorial panels of many international journals. Professor Rajapakse has received Presidential Awards for Scientific Publication annually from 2009 to 2018, the University of Colombo Research Award in 2002, 2011, 2015, and the Vice Chancellor's award in 2016. He was the Scopus Most Prolific Author for 2011-2016 from the University of Colombo. He received the CVCD Most Outstanding Senior Researcher in Health Sciences Award in 2016, which is a lifetime award for research.