You can access the MS Office365 login page through the www.portal.office.com. Type your user name and then click on the link named Can't access your account?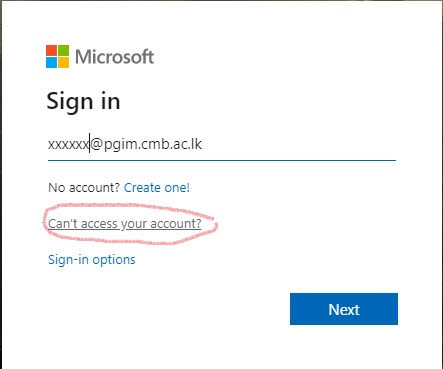 In below screen, click on the Work or school account link.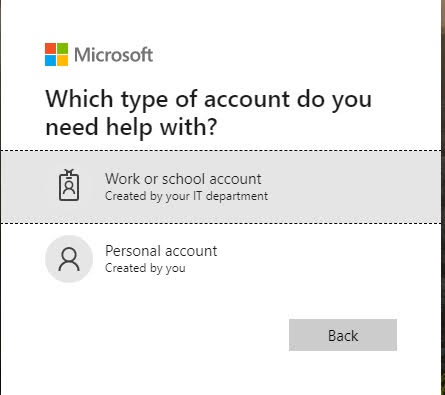 Then give your user id (pgim email   ) and proceed.

Click on the contact an administrator link to make a password reset request.

Wait till you get the reset message form University of Colombo( It takes nearly one day)