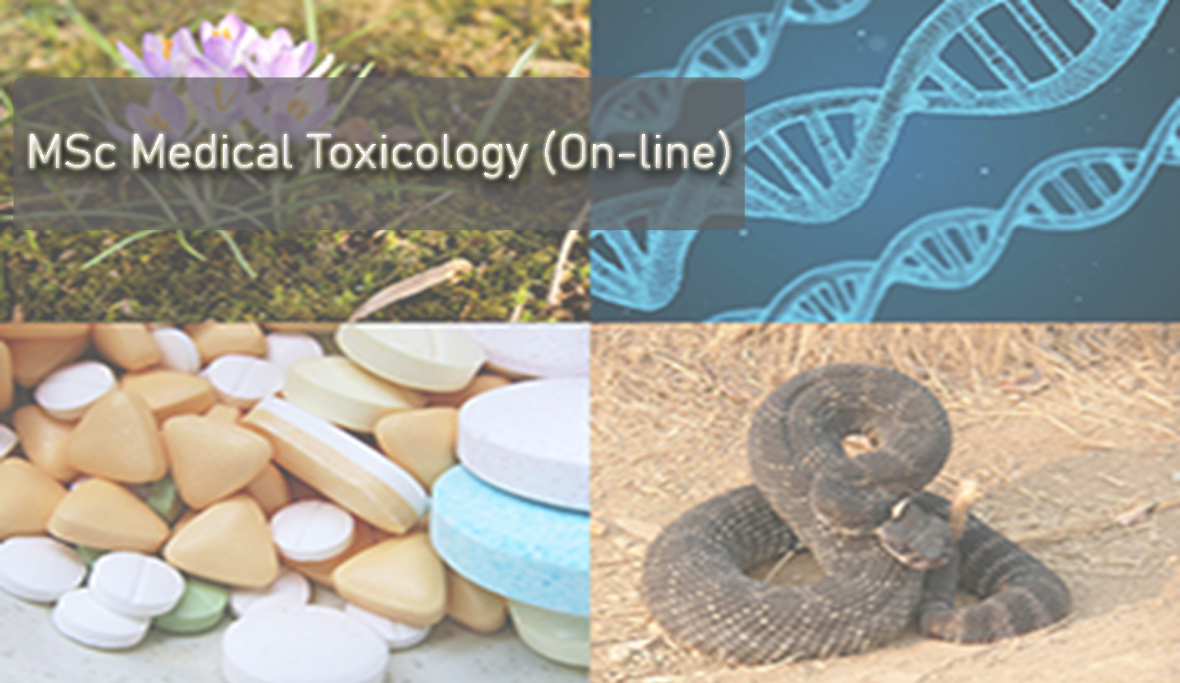 Poisoning and snakebites are major clinical problems. In some countries, the field of medical toxicology has developed into a subspecialty but in most countries the training is limited to few lectures at undergraduate level. Medical toxicology is a rapidly evolving field of science which epitomizes the need to continuously update the knowledge of practicing doctors in these countries.
Sri Lanka has an established strong international research reputation in the field of clinical toxicology which has attracted a number of international collaborative projects. It also has had a strong track record of translating research evidence into policy.
Although medical toxicology and toxicology have developed into a specialty within the medical sciences in some developed countries, undergraduate curricula do not place much emphasis on medical toxicology. This has led to less than optimal knowledge on toxicology related matters among medical professionals and has a negative impact on patient care and on the quality of research output in relation to toxicology.
Thus, the MSc in Medical Toxicology was developed as a step towards recognition of the importance of this subject stream and aimed to bridge the gap between undergraduate training and practicing of evidence based medicine in matters related to toxicology and toxicology.
The PGIM commenced this training programme in 2010, under the Specialty Board in Medical Toxicology which functions under the purview of the PGIM's Board of Study in Multidisciplinary Study Courses.
Acquisition of this MSc was considered useful to:
improve the knowledge in relation to medical toxicology and toxicology
qualify the participants for promotion to grade 1 medical officers in the Ministry of Health in Sri Lanka
improve research output in the fields of toxicology and toxicology
provide a foundation for further training as a clinical toxicologist

The qualification-holder should be able to:
Explain the mechanisms of toxicity
Manage specific conditions related to toxicology and toxicology and instruct others in the same.
Discuss the broader social and regulatory context in relation to toxicology
Critically appraise medical literature and evidence in the practice of toxicology and toxicology.
Demonstrate basic knowledge in order to facilitate further learning in the field of clinical toxicology.
Engage in self-directed learning and evidence-based practice

Applicants may be from one of the following categories:
Category 1
Applicants with a basic medical degree registrable with the Sri Lanka Medical Council or equivalent statutory body in their country of qualification, and
one year of clinical experience after internship.
In the case of applicants from overseas, the certificate of registration to practice as a medical practitioner and evidence of one year of clinical experience after internship should be submitted with the application.
Category 2
Trainees enrolled in a recognized medical specialist training program in their country (which may be Sri Lanka, or any other country) who have completed the primary exams for that specialty. Specializations such as medicine, paediatrics, anesthesiology, critical care or emergency medicine will be considered. Such applicants, in addition to providing evidence of success in postgraduate specialty training, would have to provide curriculum vitae, a covering letter showing relevance of this course to the applicant's current position and/ or career path and a letter of support from the applicant's current employer or academic supervisor. These documents would be reviewed by the selection committee appointed by the PGIM. The selection committee's decision will be final.
All candidates are expected to be competent in basic computer skills and should be able to organize facilities to participate in the online course. The PGIM will not undertake training of candidates in relation to basic computer skills. A workshop will be held in order to give training necessary to interact with the online learning platform (Moodle)
Please refer to the relevant prospectus for the most up to date information. The prospectus of a particular programme contains official information pertaining to a programme approved by the Board of Management, University Senate and the University Grants Commission