The Medical Education Resource Centre (MERC) of the Postgraduate Institute of Medicine is conducting the above short course for postgraduate trainees, aimed at improving their research skills. The short course will encourage critical understanding of qualitative and quantitative methods and approaches in research and explore the research process from design to reporting.
The programme will consist of six modules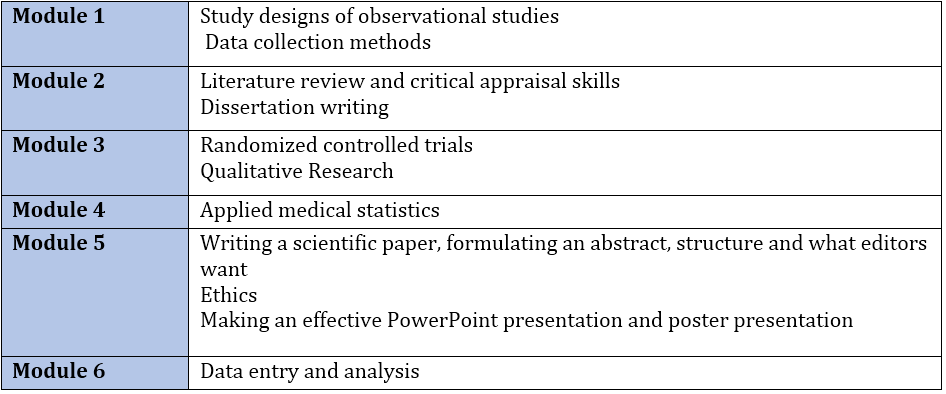 The Programme will conducted in six days
Participation in all 6 modules is mandatory to complete the course successfully.
Workshop fee is Rs. 5000.00 for six days(e-copy of the resource material)
The 50 slots are available on a first-come-first-serve basis only
Please use the links provided below to register for available workshops. A confirmation of registration will be sent to you via email by the PGIM once the application is processed.
Apply for March 2023 Programme
Apply for October 2023 Programme
Please forward your payment slip to the merc@pgim.cmb.ac.lk
For further information, you can contact the Medical Education Resource Centre (MERC) of the PGIM via email (merc@pgim.cmb.ac.lk) or via phone (0112689266).