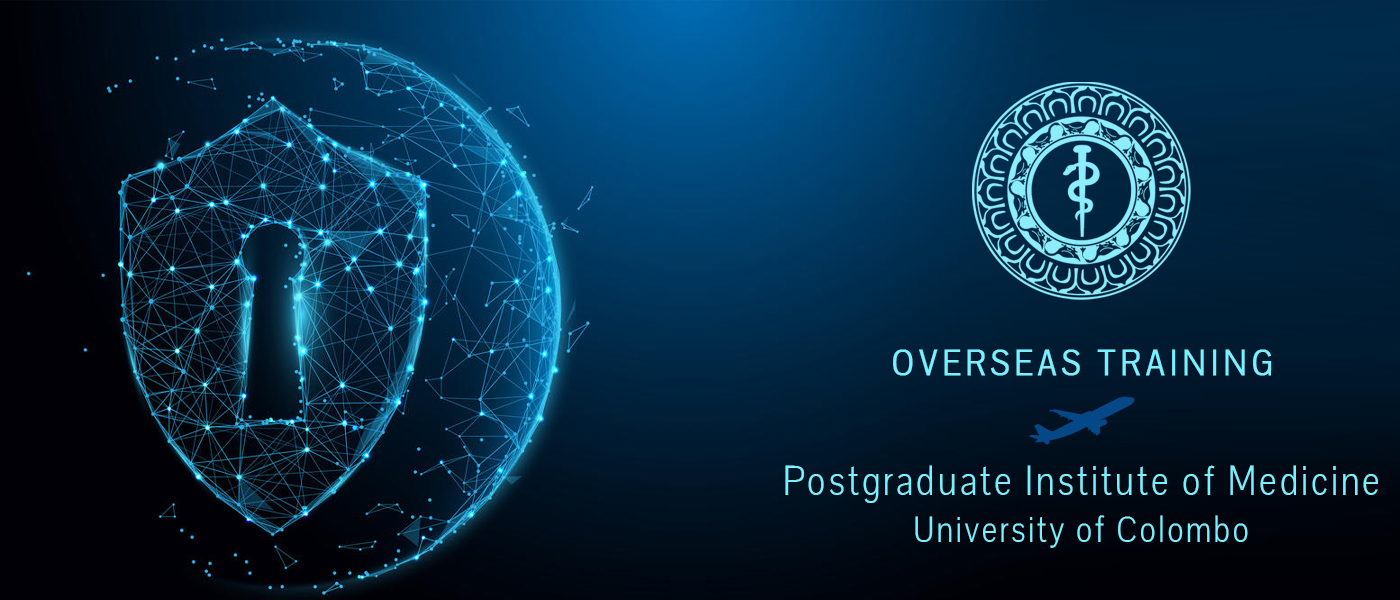 Accreditation of Overseas Training Centres As the national apex body responsible for postgraduate medical education and Board Certification of medical specialists in Sri Lanka, the PGIM is in the process of expanding the potential overseas training centres for its postgraduate trainees who are reading for Board Certification in different specialities.
In order to commence overseas training, the PGIM is required to formally recognize and register overseas training institution/unit as a postgraduate training center for the MD training programs.
The Board of Management of the PGIM introduces following methods of accreditation of overseas training centers.
1. Already functioning, accredited overseas training centres (Click here to view list of institutions)
2. Overseas training centers introduced by a PG trainee
3. Overseas training centers introduced by the Board of Study